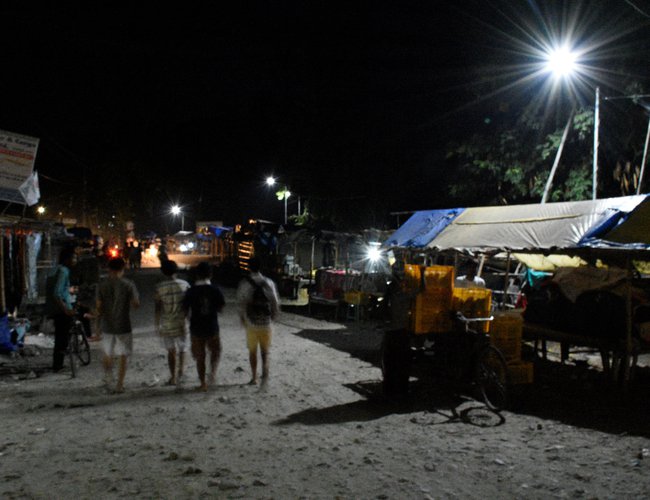 Note: this post was originally published by UNHCR's Deepesh Das Shrestha in Spotlight Magazine.
DAMAK – As the sun goes down, 21-year-old Phanindra Ghimire, a local resident of Damak Municipality, walks past a gravel road and checks the battery and sensors of a solar-grid installed along the roadside of Beldangi Refugee Camp.
"I visit the camp at least once every week to make sure that the solar lights are functioning properly," said Phanindra, who was appointed as one of the Energy Ambassadors since November 2016 and looks after the mini-grid solar-powered street light system.
He is one of 12 selected Energy Ambassadors (7 from the host community and 5 from the refugee community), responsible for the maintenance and management of the camp lighting system.
With funding support from the IKEA Foundation and technical assistance from Engineers Without Borders USA (EWB-USA), UNHCR introduced the solar street lights project. Not only has the project created a sustainable and environmentally friendly energy source, but the lights have contributed to creating a safe environment for refugees and local residents to live, study, and pursue brighter futures.
Some 15,000 refugees and local residents, are benefitting from enhanced security and harmonious relations as a result of the public lighting project, which is part of UNHCR's Safe Access to Fuel and Energy (SAFE) Strategy.
As of June 2017, a total of 116 solar street lights have been installed along a 4 kilometer area, which includes both internal camp roads as well as host community perimeter roads surrounding the camp. An additional 132 sets of lights will be installed by the end of this year, which will cover another 4 kilometers.
Nepal is among one of the 10 countries, selected for the implementation of the SAFE programme – a global inter-agency initiative focused on supporting sustainable and environmentally friendly access to appropriate energy sources in humanitarian contexts.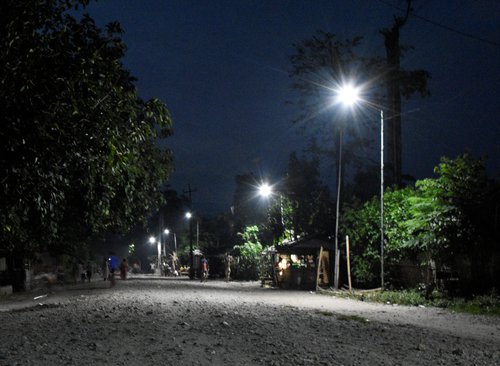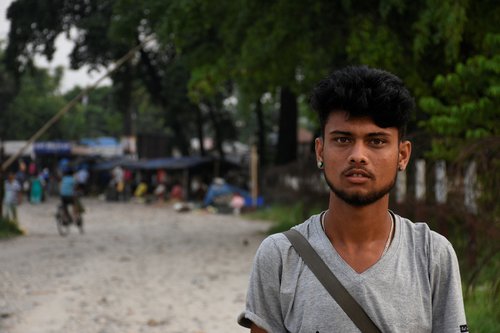 The solar lights project began as a pilot project in 2015, targeting refugees from Bhutan. During the first phase of the project, solar lights were installed in areas where essential services were being provided. Solar lights were also placed at the entrances to the camps in order to enhance security. In phase two of the project, lights were installed along periphery roads between the host community and the camps.The ongoing third phase extends into residential areas by lighting cross points along the path leading to the main roads which connect the two communities.
Through on-the-job training during the installation process, the energy ambassadors are now equipped with the technical knowledge, skills and toolkits to sustainably maintain the system in the longer term.
"We work together with local energy ambassadors on a regular basis to coordinate and manage the functioning of the communal lighting," said Pasang Tamang, 39, Energy Ambassador from the refugee community.
"When there is heavy rain and strong wind, we often come to check and make sure the lights are working properly," said Pasang. "We would not have been successful without close collaboration with the locals."
Before the lights were installed, both refugees and local communities faced many challenges and felt unsafe walking on the road. Activities were severely limited as people rushed to their homes before dark to avoid possible robbery and violence. Especially for women and girls, walking after dark, visiting neighbours, and going to nearby toilets was problematic. Testimonies from the communities illustrate that the solar lights have contributed to addressing the day-to-day challenges faced by refugees and local communities – creating substantial and lasting changes in the areas of health, education, livelihoods, and sustainable energy practices.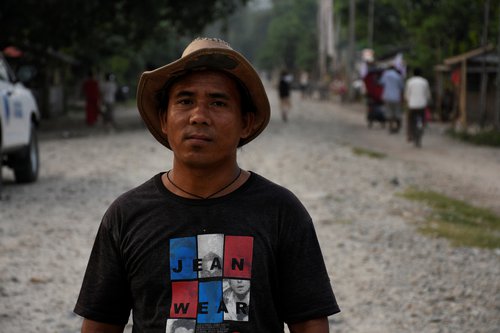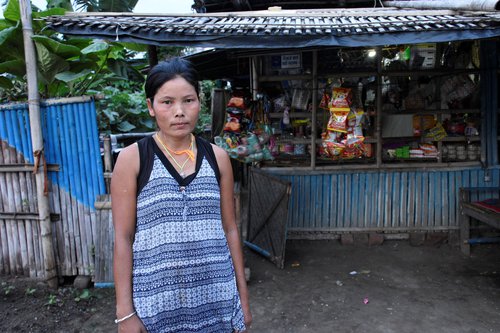 According to refugees living in the camp, wild elephants used to roam the nearby forest and sometimes entered the camp, destroying refugee huts.
"It has been a huge relief for us," said Pasang. "The lights have prevented wild elephants from entering inside the camp."
With the solar light installation, residents and refugees alike feel more secure. Livelihoods have also improved for nearby shop owners, who are now able to stay open for longer due to the lighting system.
Sanmaya Tamang, 35, who runs a small grocery shop echoed similar sentiments as that of Pasang.
"Before there were lights, the road used to be deserted as early as 6 in the evening," said Sanmaya. "Nowadays I open my shop until 8 and sometimes even 9. It is good for my business as well," Sanmaya said, smiling.
"These days I am able to walk alone without any fear even during the night time. It has become easy to take people to the nearest health post when they fall sick or in case of emergencies at night," she added.
"Even my children play until late evening and I don't have to go out to look after them after dark," she said.
"Compared to our yesteryears, we feel much more relaxed and safe these days."
Shrestha is a Senior External Relations Associate of UNHCR, The UN Refugee Agency.